History of the faculty
Honorary doctorates
Konrad Zuse
Konrad Zuse was born in Berlin in 1910. He studied civil engineering and developed the vision of freely programmable machines that would relieve engineers of computing work. In 1938, he built the Z1, a mechanical calculating machine that featured key principles of the computer architecture that prevails today. In 1941, Konrad Zuse created the Z3, which is considered the world's first working computer. The Z3 thus marked the beginning of a new era in the history of technology. Until the 1960s, Konrad Zuse designed and built a large number of innovative and commercially used computers. In 1985, he became an honorary member of the German Informatics Society, which has awarded the Konrad Zuse Medal every two years since 1987.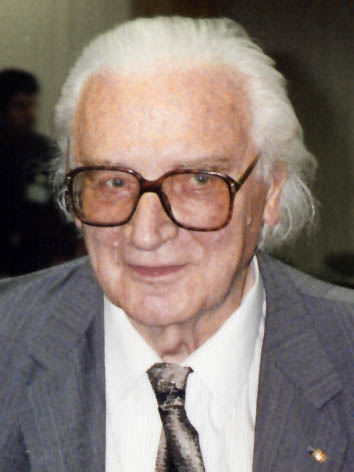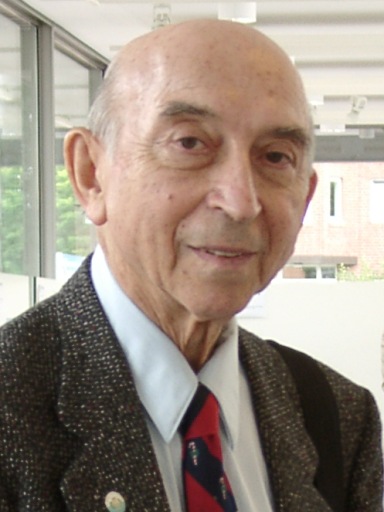 Lotfi A. Zadeh
Prof. Dr. Zadeh was born in Baku, Azerbaijan, in 1921. Since 1959, he has taught and conducted research in the Department of Electrical Engineering at the University of California, Berkeley. Zadeh was initially primarily involved with Control Theory until the mid-1960s, when he laid the foundation for the theory of fuzzy logic with fundamental theoretical work. Zadeh has been associated with our faculty for many years. He played a major role in the fact that various research groups were involved with fuzzy logic at a very early stage and that there is an extensive network of scientists in the field of computational intelligence at the Technical University of Dortmund. Prof. Dr. Zadeh was awarded an honorary doctorate in 1993.
Juris Hartmanis
Juris Hartmanis was born in 1928 in Riga, Latvia. He studied physics in Magdeburg and - after emigration - applied mathematics in Kansas City. He received his doctorate in mathematics from the California Institute of Technology. After working at the General Electric Research Laboratory, he accepted the Walter R. Read Professorship at Cornell University. For his pioneering research achievements in the field of complexity theory, he received - together with R. E. Stearns - the ACM Turing Award in 1993. Hartmanis is a member of the U.S. National Academy of Engineering and the National Research Council Computer Science and Telecommunications Board. During his tenure as Assistant Director of the National Science Foundation for Computer and Information Sciences and Engineering and Chairman of the National Research Council, he contributed significantly to the expansion of computer science in the United States. Prof. Hartmanis received an honorary doctorate from the department in 1995.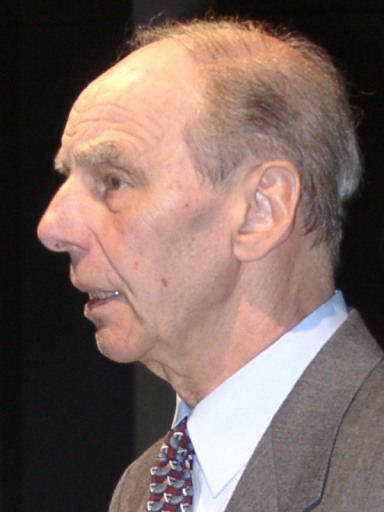 Monika Henzinger
Prof. Monika Henzinger was born in 1966 in Weiden in the Upper Palatinate. She studied computer science in Erlangen and Saarbrücken and then went to the USA, where she received her PhD from Princeton University in 1993. As one of the first Google users, Prof. Henzinger met the founders of the search engine, Larry Page and Sergey Brin, in California's Silicon Valley. In 1999, she moved to the still young company Google. In 2013, Prof. Monika Henzinger received an honorary doctorate from the department.
Dorothea Wagner
Due to her extraordinary scientific achievements, Prof. Dr. Dorothea Wagner received an honorary doctorate from the Department of Computer Science on November 8, 2022. Since 2003, Dorothea Wagner has been a professor of computer science at the Institute for Theoretical Computer Science at the Karlsruhe Institute of Technology (KiT). From 1976 to 1986, she studied and received her doctorate at RWTH Aachen University. After her habilitation in 1992 at the TU Berlin, she held a chair in computer science at the University of Konstanz from 1994 to 2003. Dorothea Wagner has published more than 250 scientific papers on topics in algorithms and has coordinated several national and international research projects. Her research focuses on algorithms for complex networks, with an interest in developing theoretically sound yet practical algorithms for important application domains. In doing so, she follows the methodology of algorithm engineering, which combines careful realistic modeling with deep theoretical analysis and detailed, methodologically clean experimental evaluation. Her research focuses on graph algorithms, network analysis and visualization, algorithms for future mobility systems, and the energy system of the future. With her algorithms, Dorothea Wagner has contributed in particular to innovative route planning and journey planner systems, and her methods are now used productively in commercial route planning systems.